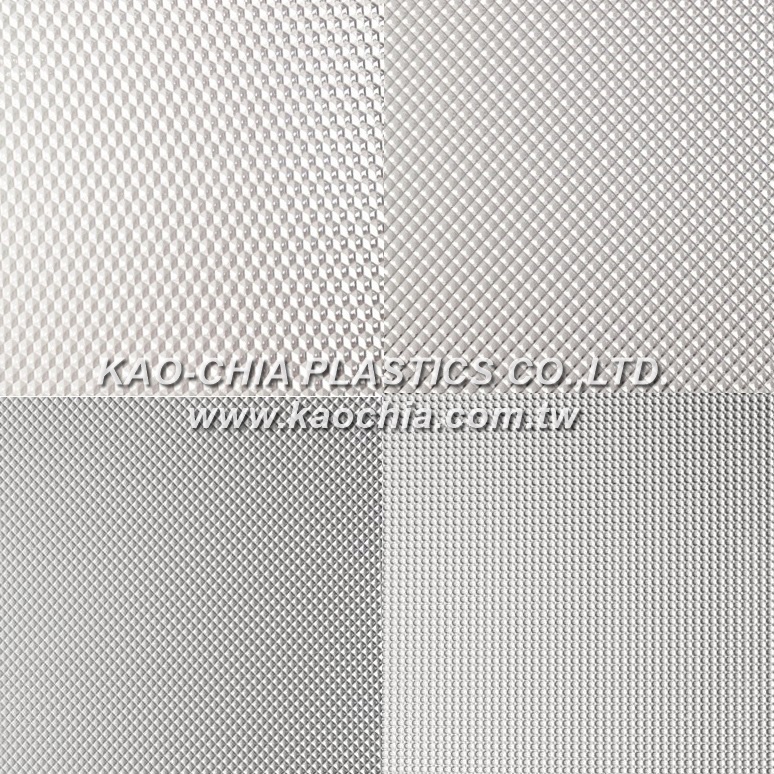 GPPS Diffuser Sheet
Prismatic sheet,Prismatic diffuser
GPPS diffuser sheet has been widely used on LED panel these recent years, GPPS diffuser is more cost-effective, low absorb humidity compared to acrylic diffuser sheet, it's easy to cut into different shapes with CNC routing machine. Whereas GPPS pattern sheet is suitable for fluorescent light.
---
Product Application
GPPS Diffuser Sheet use majorly as a lamp cover, this product functions by light source hit plastic sheet then the reflection makes the light distribute evenly, LED panel light is mainstream in the market, GPPS Prismatic sheet has four different patterns to choose from.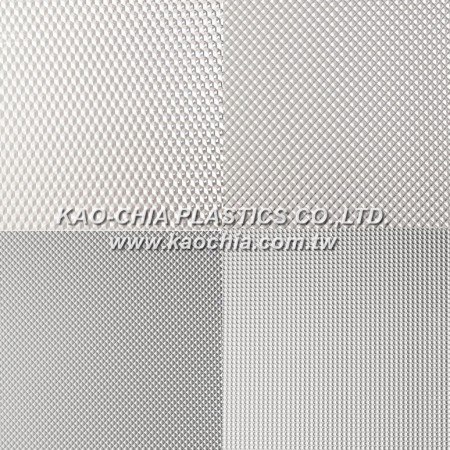 P001, P003, P009, P014, P052, P054
GPPS was made by raw material of general purpose polystyrene and the sheet finished at the same...
Details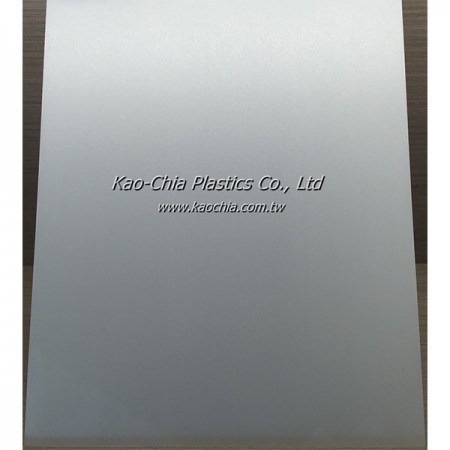 P048
GPPS Diffuser Sheet are an indispensable component to assemble LED light panel. With the exquisite...
Details
Download Catalog
Kao-Chia's product introduction.

Download
31 Years GPPS Diffuser Sheet | Kao-Chia green products (GPPS Sheet, Acrylic Sheet, PE Products). Enjoy your life and protect the earth.
Based in Taiwan, Kao-Chia Plastics Co., Ltd., since 1990, is a GPPS Diffuser Sheet| protective film and coating supplier and manufacturer. ISO certified protective film and GPPS sheet with more than 40 kinds of patterned plates.
One-stop production, blowing bag & film process, to produce protective film that could be used on GPPS sheet and PMMA sheet firmly for effective protection. The quality and after-sales service of Kao-Chia's protective films are our commitment to you, so we provide one-year warranty.
Kao-Chia has been offering customers high-quality PE film, GPPS sheet and acrylic sheet, both with advanced technology and 32 years of experience, Kao-Chia ensures each customer's demands are met.