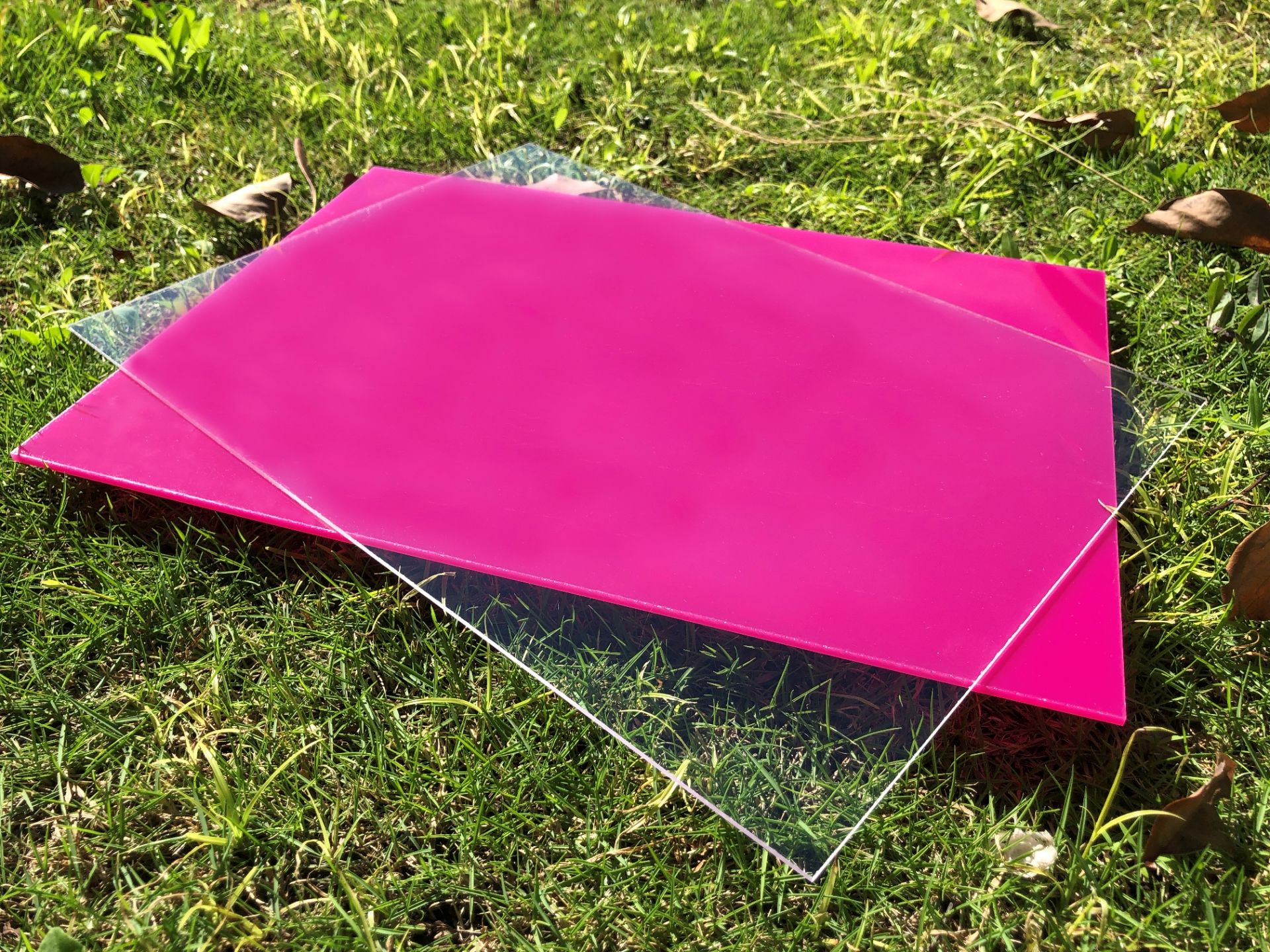 What are the differences between extrusion and cast acrylic sheet
Acrylic material is a common material in the second-processing industry. According to the different manufacturing processes, extrusion and cast acrylic sheets have some differences in terms of physical properties and applications.

Below we made a comparison for these two materials.
---
Item
Extrusion Acrylic Sheet
Cast Acrylic Sheet
Production
The Extrusion Acrylic sheet is produced by PMMA resins. By melted the PMMA resins and extruded the material from T-Die to form the final sheet.
Cast acrylic is produced by mixing the acrylic liquid ingredients in molds.
Chemical Resistance
Less chemical resistance
Higher chemical resistance
Thickness Tolerance
±5%
±15%
Flame Polishing
Easier to flame polishing
More difficult to flame polishing
Tension
High tension
Low tension
Hardness
Lower hardness
Higher hardness
Scratch Resistant
Less scratch resistant
More scratch resistant
Application
stationery, billboard, furniture, fashion product
signage, display stand
Colors
Limited color selection
Wide color selection
MOQ
High MOQ per color and thickness
Accept small batches of colors and thicknesses
Surface covering
PE film
Brown paper masking
PE film
Brown paper masking / White paper masking
Second Processing
Heat bending
Laser engraving
Thermoforming
Laser cutting
Bonding
Heat processing
Related Products

AC000

Cast acrylic is produced by mixing the acrylic liquid ingredients in molds. For acrylic plates...

Details

AE000

Clear Acrylic Flat Sheet has a high gloss effect, excellent chemical resistance, weather resistance,...

Details