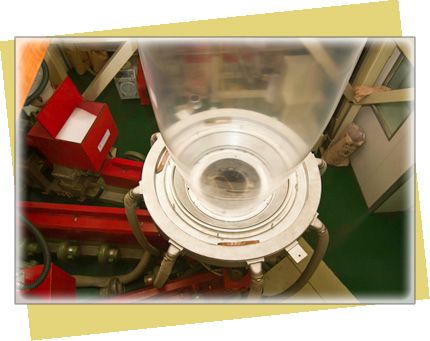 Business Philosophy
Kao-Chia Glamor of Plastic
The magic material came from the earth's core that models our life beyond your imagination. Someone ever said, "The greatest achievement of the twentieth century is not the discovery of relativity, but the invention of plastic. "When plastic was discharged from the stratum, people do not have to consider the expensive stone, wood, and metal with low plasticity. Plastic, originated from the stratum, is a perfect example of "golden touch" - using lower cost to achieve modern and advanced life. Every part of the basic necessities of life needs plastic, the softness of plastic fulfills the requirements of modern life and satisfies our imagination.
---
You are familiar with the glamour of plastic for sure; however, Kao-Chia understands plastic more than you and knows how to create plastic goods that could satisfy your needs even more. In line with the non-replaceable MIT spirit, quality is always our first priority and we never go into a price war, so that we could produce durable and high quality plastic goods for you conscientiously.
Let us show you how Kao-Chia "turn plastic into gold".
We not only manufacture products, but also provide service
Plastic goods seem to be manufactured simply; however, the manufacturing process includes different details because of customers' different needs towards the goods. For customer service, all of the sales representatives that Kao-Chia chooses have the work experience of production line, so they have complete understanding and knowledge towards material application, product design, manufacturing plan, and industry demand. As a result, our sales representatives could recommend appropriate products to the customers clearly, plan the material application, and assist customers in solving the encountered problems, in order to provide the more complete service to satisfy all kinds of customers' needs.
About our products, after-sales service after delivery is a must so as to assure that our product could develop its best benefit for you. The quality and after-sales service of Kao-Chia's products are our commitment to you, so we provide one-year warranty.
Efficiency means money, so we assure delivery within one month after confirming with all details. For sample, we assure one week delivery. Our goal is to make use of efficiency to save your cost.
Customization is a must
We do not produce something that we want to sell, but create something that meets your need.
We develop pattern that exclusively belongs to you, namely providing product uniqueness for you. Besides, we also provide exclusive design and packing service for you. Meeting all your needs is the service that Kao-Chia would certainly provide.
32-Year Reputation 43-Year Experience
The founder of Kao-Chia Plastics has 43-year extruder production experience. Kao-Chia has been established for 32 years and becomes the leading company of PE production rapidly. Kao-Chia Plastics believes both quality and service are equally important, we knows your need more than you.
Besides passing the authentication of ISO9001: 2015, Kao-Chia's products and service are also approved by the market. Currently, GPPS sheet sells to Japan,Central and South America,Europe,North America, our concept of considering both quality and service equally important and performance gain trust from every customer.
Facilities and Quality Control
Kao-Chia has 14 production lines to produce three kinds of products for you, including PE, GPPS, and PMMA. Kao-Chia possesses three-layer coextrusion blowing film machine, tensile machine, constant-temperature oven, and back light inspection platform. Every 20 pieces of GPPS & PMMA Sheet would be unwrapped for inspection and verifying the quantity, so as to ensure the quality of the lot and correct quantity.
With regard to the high standard of quality, Kao-Chia Plastics established its own cleanroom and experimental machine, aiming to save tangible and intangible costs for you.
King of PE satisfies your needs ~
You are always the first priority of Kao-Chia Plastics