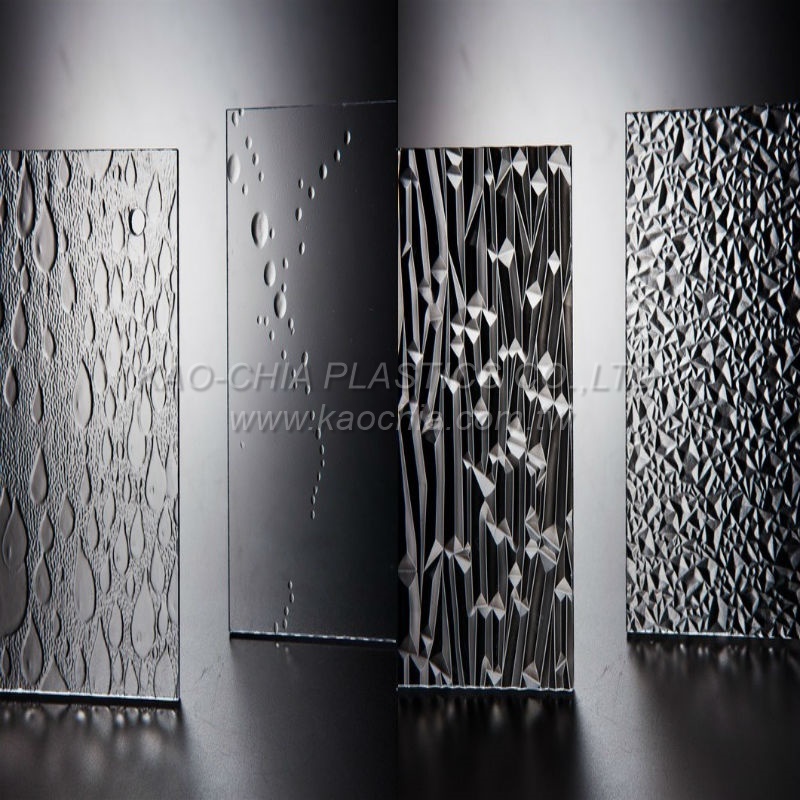 GPPS Patterned Sheet pattern list
GPPS shower room sheet,Decorative sheet
We now have over 46 different patterns for clients to choose from, please scroll down to choose pattern.
---
Product Application
Embossed sheet is a decorative sheet that has been widely used as shower screens, and indoor partition screens mainly in South America and Central America countries. The main application is to install GPPS pattern sheet by using Aluminum frame and mostly using in the bathroom shower door.
GPPS pattern sheet comes with a variety of patterns, thicknesses, and colors. It's versatile and easy to take care of.
Download Catalog
Kao-Chia's product introduction.

Download
31 Years GPPS Patterned Sheet pattern list | Kao-Chia green products (GPPS Sheet, Acrylic Sheet, PE Products). Enjoy your life and protect the earth.
Based in Taiwan, Kao-Chia Plastics Co., Ltd., since 1990, is a GPPS Patterned Sheet pattern list| protective film and coating supplier and manufacturer. ISO certified protective film and GPPS sheet with more than 40 kinds of patterned plates.
One-stop production, blowing bag & film process, to produce protective film that could be used on GPPS sheet and PMMA sheet firmly for effective protection. The quality and after-sales service of Kao-Chia's protective films are our commitment to you, so we provide one-year warranty.
Kao-Chia has been offering customers high-quality PE film, GPPS sheet and acrylic sheet, both with advanced technology and 32 years of experience, Kao-Chia ensures each customer's demands are met.