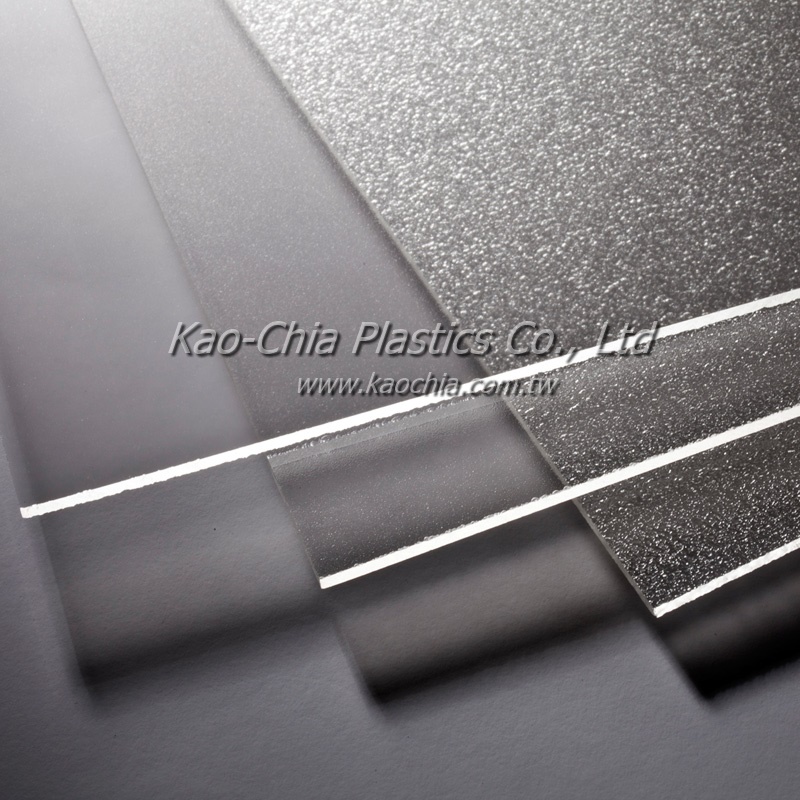 Taiwan Extrusion Acrylic Patterned Sheet
Frosted acrylic sheet,Texture Acrylic Panel
Extruded Acrylic pattern sheet can add privacy effects, suitable to use in the public area.
---
Product Application
Acrylic pattern sheet gives interior decoration more privacy, the rougher the pattern the better coverage, patterned sheet is good for sliding door application and it's a replacement for Japanese sliding Shoji paper door.
Download Catalog
Kao-Chia's product introduction.

Download
31 Years Taiwan Extrusion Acrylic Patterned Sheet | Kao-Chia green products (GPPS Sheet, Acrylic Sheet, PE Products). Enjoy your life and protect the earth.
Based in Taiwan, Kao-Chia Plastics Co., Ltd., since 1990, is a Taiwan Extrusion Acrylic Patterned Sheet| protective film and coating supplier and manufacturer. ISO certified protective film and GPPS sheet with more than 40 kinds of patterned plates.
One-stop production, blowing bag & film process, to produce protective film that could be used on GPPS sheet and PMMA sheet firmly for effective protection. The quality and after-sales service of Kao-Chia's protective films are our commitment to you, so we provide one-year warranty.
Kao-Chia has been offering customers high-quality PE film, GPPS sheet and acrylic sheet, both with advanced technology and 32 years of experience, Kao-Chia ensures each customer's demands are met.